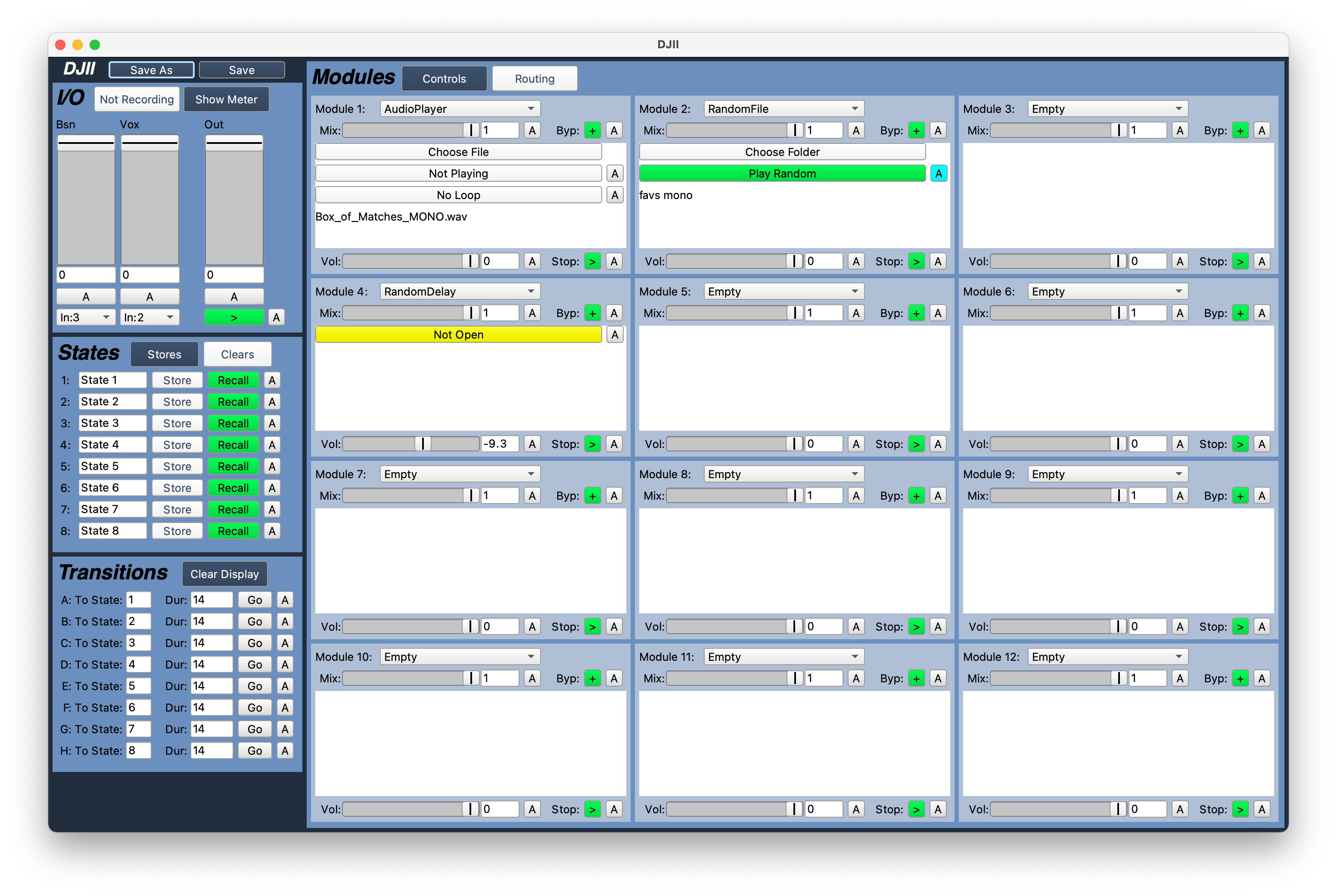 Pronounced like the letter "G"
DJII was designed by Dana Jessen and Ted Moore during 2021-2022 and coded by Ted Moore in SuperCollider. The software is designed to be used by an improvising solo musician as supporting electronics material.
The modular GUI design allows for intuitive exploration of sound possibilities including flexible matrix-based routing.
Software-wide state save and recall enables performer navigation through different preplanned sections of a performance.
A Transitions panel allows for time-variable, interpolated transitions between states.
MIDI and QWERTY Learn functionality allows for all of the appropriate controls to be custom-mapped onto controllers accessible to the soloist during performance.
Saving and loading the software allows the performer to prepare all of the above functionalities before the performance, which:

greatly reduces setup time at the gig,
allows a performer to work on multiple software configurations in parallel, possibly for different performances or contexts, and
allows a performer to rehearse with the same configuration of the software over time, developing an intuitive relationship with it and access to the musical expressivity that comes through practice.
DJII is not currently publicly available, however you can view the user manual.