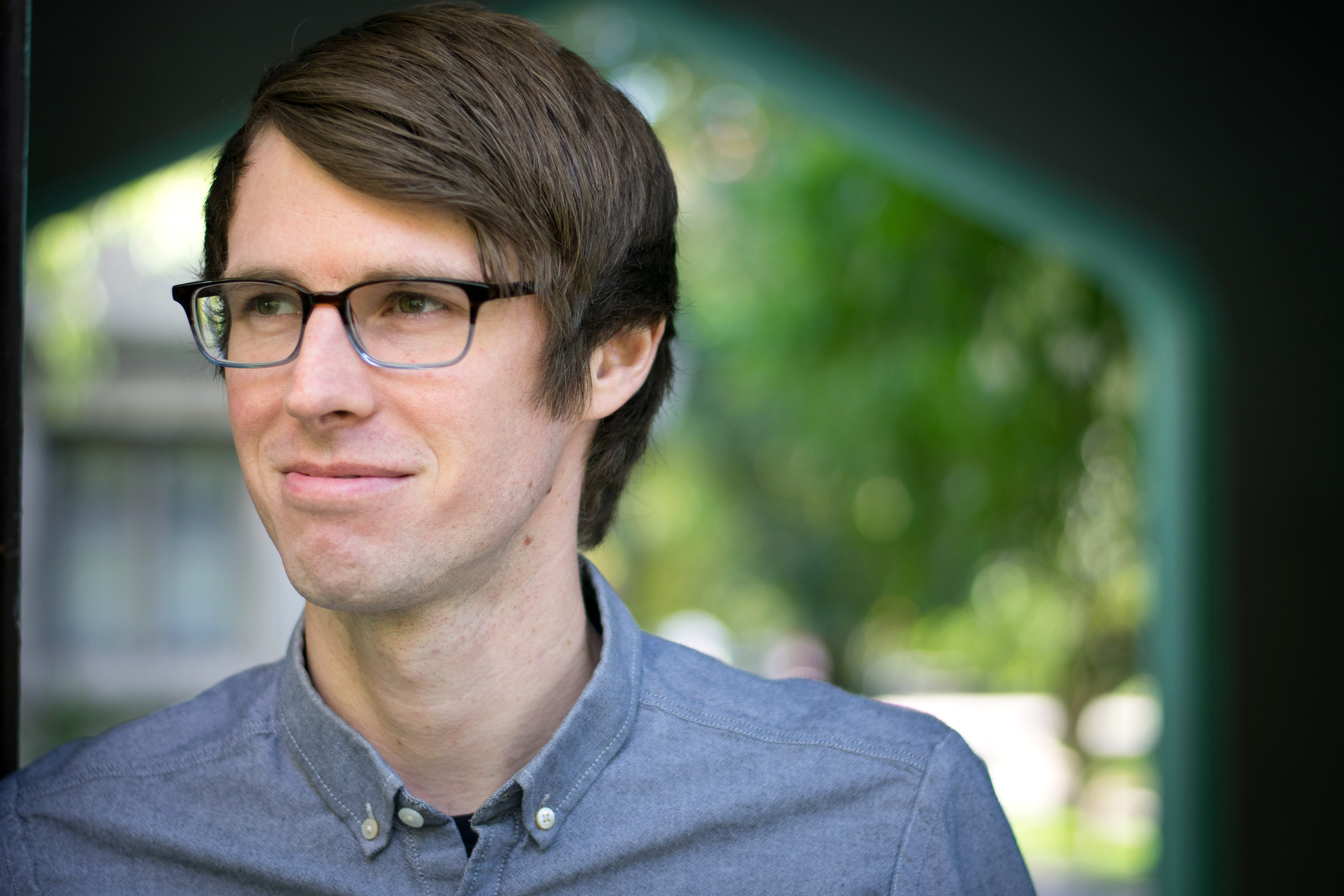 Ted Moore (he / him) is a composer, improviser, intermedia artist, and educator. He holds a PhD in Music Composition from the University of Chicago and recently served as a Research Fellow in Creative Coding at the University of Huddersfield (AY 2021-22), investigating the creative affordances of machine learning and data science algorithms as part of the FluCoMa project.​ His work focuses on fusing the sonic, visual, physical, and acoustic aspects of performance and sound, often through the integration of technology. Ted's work has been described as "frankly unsafe" (icareifyoulisten.com), an impressive achievement both artistically and technically" (VitaMN), and "epic" (Pioneer Press). Ted's work has been presented by the International Contemporary Ensemble, Jack Quartet, Talea Ensemble, Spektral Quartet, Yarn/Wire, Splinter Reeds, Quince Vocal Ensemble, HOCKET, Imani Winds, Civic Orchestra of Chicago, Line Upon Line, The Dream Songs Project, AVIDduo, and has been performed around the world including at South by Southwest (Austin, TX), National Sawdust (NYC), The Walker Art Center (Minneapolis), STEIM (Amsterdam), Whatever Works nykymusiikkifestivaali (Finland), Internationales Musikinstitut Darmstadt (Germany), City University (London), Hochschule für Musik (Freiburg), Center for New Music (San Francisco), ESS (Chicago), World Saxophone Congress (Croatia), New York City Electroacoustic Music Festival, CubeFest (Blacksburg, VA), MASS MoCA (Massachusetts), Omaha Under the Radar (Nebraska), Electric Spring (UK), Pittsburgh Festival of New Music, Electroacoustic Barn Dance, Root Signals Electronic Music Festival (Georgia), SEAMUS, Punk Ass Classical (Minneapolis), MOXsonic (MO), New Horizons Music Festival (MO), and the SPLICE Festival (Bowling Green, OH).
Ted also frequently performs on electronics using his laptop, modular synthesizer systems, resonant physical objects, lighting instruments, and video projection. He has been featured as an installation artist at New York University, the American Academy in Rome, Northern Spark Festival (Minneapolis), Studio 300 Festival of Digital Art and Music (Lexington, KY), and St. Paul Public Library. As an improviser, Ted is one half of Binary Canary, a woodwinds-laptop improvisation duo alongside saxophonist Kyle Hutchins. As a theater artist, Ted has worked with many independent companies, notably with Skewed Visions and Savage Umbrella. He has taught in a variety of capacities, including at the University of Chicago, Virginia Tech University, The Walden School's Young Musicians Program and Creative Musicians Retreat, MacPhail Center for Music (Minneapolis), and Slam Academy (Minneapolis).
I have signed the New Music Equity Action Pledge in commitment to undertake the actions and goals it states.
photo credit: Brian Fancher